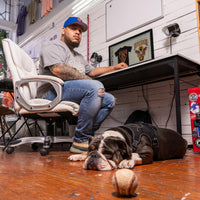 WELCOME TO MY WORLD
I HAVE SO MANY BRANDS AND PROJECTS, I MADE THIS WEBSITE TO SHOWCASE IT ALL. EVERYTHING I HAVE IN-STORE & IS AVAILABLE HERE. MAKE SURE YOU SUBSCRIBE TO MY EMAIL LIST AT THE BOTTOM OF THIS PAGE FOR UPDATES & EXCLUSIVE ACCESS TO NEW PRODUCTS + DISCOUNTS.
-NANO ABE
ABE FRIENDS & FAMILY CAPSULE 1
ABE X ROTTEN LUCK CAPSULE
WHO IS NANO?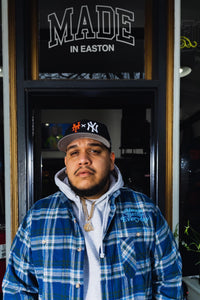 Nano ABE is a self-taught graphic designer and entrepreneur who has become a household name in Easton, PA, through his innovative designs and successful clothing brands.Nano was moved to Easton,PA at a young age. he created ABE Clothing Co. in 2012, which later led to the launch of other successful brands such as Currency Cartel and Hoodvision. His designs have gained a loyal following of customers who appreciate his creative and unique approach to STREETWEAR.Nano has designed thousands of eye-catching designs for his own brands as well as for famous rappers such as French Montana, Dave East, Jahlil Beats, Millyz, and many others. His work has been recognized for its quality and originality, and he has built a reputation as one of the most renown designers in the industry. In addition to graphic designer and entrepreneur, Nano is also committed to making a positive impact on his community. He has designed the logo for Paxinosa Elementary School, where he also works with the kids and teaches them about the "Always Better Everyday" community initiative. Through this program, Nano encourages kids to stay motivated and never give up, no matter the circumstances. He teaches them that every day is an opportunity to make progress and improve, and that resilience and perseverance are key to achieving their goals. His work with the kids at Paxinosa is a testament to his commitment to making a positive impact on the lives of those around him. Today, Nano owns and operates Made in Easton, an apparel boutique that carries all of his brands and creations, as well as exclusive Easton Memorabilia designed by Nano himself. He has achieved his dream of owning his own store and continues to inspire others with his creativity, entrepreneurship, and commitment to making a positive impact on his community.